EPOS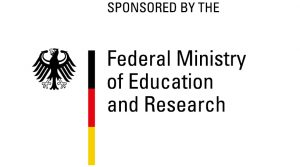 The Target of the EPOS-project involve research and development of material and energy efficient R2R-process technologies for atmospheric (without vacuum) processing of semitransparent organic photovoltaics.
Project Partners
3D-Micromac AG, Chemnitz, Germany
Bergische Universität Wuppertal, Germany
EXAKT Advanced Technologies GmbH, Norderstedt, Germany
Fraunhofer Institut für angewandte Polymerforschung, Potsdam, Germany
KSG Leiterplatten GmbH, Gornsdorf, Germany
LayTec in-line GmbH, Berlin, Germany
PUMA SE, Herzogenaurach, Germany
Sächsische Walzengravur GmbH, Frankenberg, Germany
Technische Universität Braunschweig, Institut für Hochfrequenztechnik, Germany
Technische Universität Chemnitz, Germany
This project has received funding from the Federal Ministry of Education and Research under grant agreement no [03EK3529A].
Approval period:
01.09.2014 to 28.02.2018
OptiPerm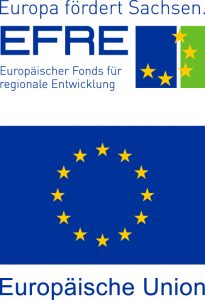 In frame of the OptiPerm project will be carried out baseline investigations and the concept development of a R2R system with integrated electron beam source for creation of barrier films on flexible substrates.
Project Partners
VON ARDENNE GmbH, Dresden, Germany
3D Micromac AG, Chemnitz, Germany
GfE Fremat GmbH, Freiberg, Germany
IOT GmbH, Leipzig, Germany
Fraunhofer-Gesellschaft zur Förderung der angewandten Forschung e.V., München, Germany
Fraunhofer-Institut für Organische Elektronik, Elektronenstrahl- und Plasmatechnik, Dresden, Germany
This project has received funding from the European Regional Development Fund (ERDF) under grant agreement no [100235463].
Approval period:
15.09.2015 to 14.09.2018
SAM³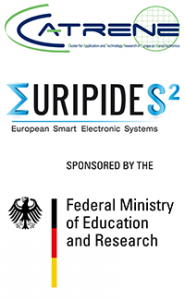 More-than-Moore (MtM), System-in-Package (SiP), as well as 3D high-density integration technologies are a prerequisite for enabling the design of compact microelectronic devices e.g. needed for future smart cities. Target of this project is to explore and to develop new diagnostic tools and advanced methods for material characterization, defect localization, efficient sample preparation, physical failure analysis techniques and workflows to enable reliable advanced micro-systems based on MtM, SiP, and 3D technologies for European core applications. The four major European semiconductor and system suppliers Infineon, STMicroelectronics, Bosch and Thales will collaborate with eleven equipment and analytical method suppliers from Germany and France. The work is supported by five academic institute partners. This collaboration will strengthen the competitiveness of the semiconductor and system suppliers to design innovative MtM and SiP products in respect to reliability, quality, cost and shorter time to market to ensure leadership in a global perspective. The project will also support European analytical equipment providers, many of them SME, to explore new market opportunities, design new equipment, and to align their developments to future needs of new system integration technologies.
Project Partners
German consortium
Infineon Technologies AG, Regensburg, Germany
Robert Bosch GmbH, Reutlingen, Germany
3D-Micromac AG, Chemnitz, Germany
MUEGGE GmbH, Reichelsheim, Germany
NanoWorld Services GmbH, Erlangen, Germany
PVA TePla Analytical Systems GmbH, Westhausen, Germany
point electronic GmbH, Halle (Saale), Germany
WITec GmbH, Ulm, Germany
Fraunhofer Institut für Werkstoffmechanik Halle, Halle (Saale), Germany
Reutlingen University, Reutlingen, Germany
SmarAct GmbH, Oldenburg, Germany
French consortium
STMicroelectronics, Grenoble, Rousset and Tours, France
Thales Systèmes Aéroportés and Thales Research and Technology, France
Digit Concept, Secqueville-en-Bessin, France
Orsay Physics, Fuveau, France
Tours University Greman, Tours, France
CNRS– DR12 (LP3), Marseille, France
This project has received funding from the Federal Ministry of Education and Research under grant agreement no [16ES034].
Approval period:
01.10.2015 to 31.12.2018
SOLAR-TLS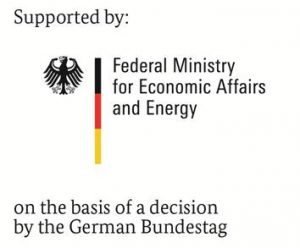 A main aspect in technological developments for photovoltaics is the reduction of cost per power of the solar panel. This can be achieved by increasing the "cell-to-module"(CTM) key performance indicator, e.g. by reduction of losses. Through dividing the solar cells in half cells before integrating in modules electrical losses can be reduced. Furthermore a technology for cutting solar cells is especially interesting for national producers of special solar modules who can use it for the production of special formed modules.
The aim of the project SOLAR-TLS is the development of an industrial usable process for cutting solar cells based on "thermal laser separation"(TLS). The main goal is to separate the cells without inducing damage at the cutting edge. The electrical and mechanical properties of the cells after cutting are in the focus of the investigations. Those properties should be unchanged after cutting. Therefore TLS is a promising approach as TLS dicing works without remove of material and create a smooth cut nearly without deterioration. This should lead to an increased lifetime of the solar modules.
Project Partners
3D-Micromac AG, Chemnitz, Germany
Hörmann ITS Cell GmbH, Kabelsketal, Germany
Fraunhofer-Center für Silizium-Photovoltaik, Halle, Germany
Hochschule Anhalt, Köthen, Germany
This project has received funding from the Federal Ministry for Economic Affairs and Energy under grant agreement no [0325893A].
Approval period:
01.05.2016 to 31.10.2018
POLDI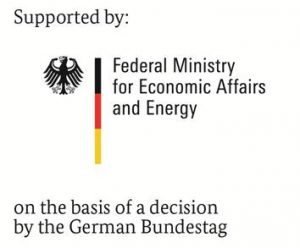 The target of the POLDI_plus project is the development of processes for economic production of high efficiency emitters with low charge carrier recombination.
Thereto the project part of 3D-Micromac will provide an important contribution: equipment and process development, process integration into the PERC process as well as cost calculation.
Approaches for the further substantial increase of the throughput should be developed with respect to the equipment. All components have to be adapted to the requirements of the new high efficiency laser processes. At the end of the project a throughput of 5000 Wafer per hour should be reached. Firstly the developments are oriented to the state of the art. Approaches for precise local laser doping based on lean equipment concepts should be developed as well as a process based on a cost efficient infrared laser source. At the end of the project the equipment should allow the aligning of the selective emitter to the printed electrode with a precision of+/-10 μm.
Project Partners
Fraunhofer Institut für Solare Energiesysteme (ISE), Freiburg, Germany
Centrotherm photovoltaics AG, Blaubeuren, Germany
3D-Micromac AG, Chemnitz, Germany
Amphos GmbH, Herzogenrath, Germany
This project has received funding from the Federal Ministry for Economic Affairs and Energy under grant agreement no [0324079C].
Approval period:
01.09.2016 to 31.08.2019
BIPVpod
The outcome of this project should be a set of processing methods that will allow production of customer tailored 'panels on demand' with specified PV panel dimensions and color for small production batches and low added costs. The 'panel on demand' technology will be developed, prototyped and field tested in building elements. This opens up a huge variety of possibilities and niche applications for BIPV. In order to investigate the potential of the technology, three different BIPV applications for the 'panels on demand' will be developed: A façade system, a roof system for new built houses and a roof system for renovation of houses.
Project Partners
German consortium
Coordinator: NEXT ENERGY EWE-Forschungszentrum für Energietechnologie e.V.
Project partners:

3D-Micromac AG, Chemnitz
Forschungszentrum Jülich GmbH
Dutch consortium
Aerspire (AER) SEMCOglas Holding (SEM)
Wallvision (WV) Zonnepanelen Parkstad (ZP) Energy Research Centre of the Netherlands (ECN)
Nederlandse Organisatie voor toegepastnatuurwetenschappelijk onderzoek (TNO)
Grant agreement no: 0324130C
Approval period:
01.06.2017 to 31.05.2020
POSITION-II
POSITION-II – "A pilot line for the next generation of smart catheters and implants"
It is the ambition of the POSITION-II project to enable innovation in Smart Catheters and Implants by the introduction of open technology platforms for: miniaturization, in-tip AD conversion, wireless communication, MEMS transducer technology and encapsulation. These platforms are open to multiple users and for multiple applications.
3D-Micromac will provide in frame of POSITION-II precise laser micro processing of small parts for Smart Catheters and Implants.
Project Partners
'the coordinator': PHILIPS ELECTRONICS NEDERLAND B.V. (PEN), Netherlands
PHILIPS MEDICAL SYSTEMS NEDERLAND BV (PMS), Netherlands
TECHNISCHE UNIVERSITEIT DELFT (TUD), Netherlands
SALVIA BIOELECTRONICS BV (SAL), Netherlands
TECHNISCHE UNIVERSITEIT EINDHOVEN (TU/e), Netherlands
REDEN B.V. (RED), Netherlands
Catena Holding BV (CAT-NL), Netherlands
COMMISSARIAT A L ENERGIE ATOMIQUE ET AUX ENERGIES ALTERNATIVES (CEA), France
VERMON SA (VER), France
PHILIPS FRANCE COMMERCIAL (PRP), France
MURATA INTEGRATED PASSIVE SOLUTIONS (MUR), France
OKMETIC OY (OKM), Finland
Teknologian tutkimuskeskus VTT Oy (VTT), Finland
TIKITIN OY (TIKITIN), Finland
AALTO KORKEAKOULUSAATIO SR (AALTO), Finland,
FRAUNHOFER GESELLSCHAFT ZUR FOERDERUNG DER ANGEWANDTEN FORSCHUNG e.V. (Fraunhofer), Germany
OSYPKA AG (OSY), Germany
FINETECH GMBH & CO KG (FINE), Germany
AMIC ANGEWANDTE MICRO-MESSTECHNIK GMBH (AMIC), Germany
INSTITUT FUER MIKROELEKTRONIK STUTTGART (IMS), Germany
MULTI CHANNEL SYSTEMS MCS GMBH (MCS), Germany,
JOHNSON MATTHEY PIEZO PRODUCTS GMBH (JMPP), Germany
CATENA GERMANY GMBH (CAT-DE), Germany
3D-Micromac AG (3DM), Germany
CORTEC GMBH (CTC), Germany
Dyconex AG (DYC), Switzerland
UNIVERSITY COLLEGE CORK – NATIONAL UNIVERSITY OF IRELAND, (TYN), Ireland
ANALOG DEVICES INTERNATIONAL UNLIMITED COMPANY (ADI), Ireland
BRIVANT LIMITED (BLT), Ireland
CREGANNA UNLIMITED COMPANY (CGM), Ireland
SILEX MICROSYSTEMS AB (SIL), Sweden
INSTITUTO DE TELECOMUNICACOES (ITAV), Portugal
PDM E FC PROJECTO DESENVOLVIMENTO MANUTENCAO FORMACAO E CONSULTADORIALDA (PDM), Portugal
INESC ID – INSTITUTO DE ENGENHARIADE SISTEMAS E COMPUTADORES, INVESTIGACAO E DESENVOLVIMENTO EM LISBOA (INESC), Portugal
BRIO APPS ALPHASIP S.L. (ASIP), Spain
CONSORCIO CENTRO DE INVESTIGACION BIOMEDICA EN RED M.P. (CIBER), Spain
CIKAUTXO S COOP (CIKAUTXO), Spain
FUNDACION CENTRO DE CIRUGIA DE MINIMA INVASION JESUS USON (CCMIJU), Spain
UNIVERSIDAD DE ZARAGOZA (UNIZAR), Spain
UNIVERSIDAD COMPLUTENSE DE MADRID (UCM), Spain
INTERUNIVERSITAIR MICRO-ELECTRONICA CENTRUM (IMEC), Belgium
MAGYAR TUDOMANYOS AKADEMIA ENERGIATUDOMANYI KUTATOKOZPONT (EK-MFA), Hungary
MAGYAR TUDOMANYOS AKADEMIA TERMESZETTUDOMANYI KUTATOKOZPONT (MTATK), Hungary
UNIVERSITA DEGLI STUDI ROMA TRE (USRT), Italy
FONDAZIONE BRUNO KESSLER (FBK), Italy
The Position-II project has received funding from the European Union's Horizon 2020 research and innovation programme (ECSEL JU) under grant agreement no [783132].
Approval period:
01.06.2018 to 31.05.2020
LAOLA
The project aims to develop large-scale lighting applications using organic light-emitting diodes (OLEDs) on flexible substrates. The focus here is on thin glass, which offers advantages over plastic as a substrate due to its outstanding barrier properties. For the production in the roll-to-roll process, the winding processes of the thin glass substrate must first be integrated to the coating unit. As a further challenge, laser cutting and structuring processes are developed for substrate separation and interconnection. In addition work will directed to efficient protective coatings for the OLEDs as well as to transparent electrical contacts which give added value to the lighting market. As a result of the project, demonstrators are being developed that illustrate the power of the technology. Some of the technologies are being researched in cooperation with cooperation partners from the partner cluster in Yonezawa, Japan. The entire project is coordinated by Organic Electronics Saxony (OES). With the provision of the technology for crack-free separation of thin glass laminates, the 3D-Micromac AG is an important partner in the project. Website LAOLA
Sponsored Partners:
Fraunhofer-Institut für Organische Elektronik, Elektronenstrahl- und Plasmatechnik (FEP)
FHR Anlagenbau GmbH
CREAVAC-Creative Vakuumbeschichtung GmbH
WOLFRAM Design/Engineering
Heliatek GmbH
Organic Electronics Saxony Management GmbH
Associated Partners:
3D-Micromac AG
CreaPhys GmbH
tesa SE
Approval period:: 01.08.2018 to 31.07.2021