PLASMAS
Printed Logic for Applications of Screen Matrix Activation Systems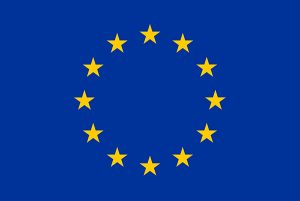 The EU has lost a significant share of the electronics manufacture sector to the Far East, resulting in a negative trade balance of >€100bn/year within this sector. This is (in part) due to the current manufacturing technologies that are based on subtractive processing that are expensive, wasteful and energy intensive, making manufacture in the EU economically and environmentally unfeasible. Printed electronics is set to revolutionise the electronics industry by enabling direct, additive processing that significantly reduces capital and operating costs as well as massively reducing process hazardous chemical waste and energy.
Currently the EU dominates the innovation and technological know-how in printed electronics. It is very important that this intellectual capital that Europe developed is translated to direct economic benefits by ensuring that manufacture is retained within the EU. However, there are barriers that are preventing widespread adoption of printed electronics including the availability of cost effective, high performance electronic inks, lack of awareness of end-users and lack of integration of individual printed components into large systems.
PLASMAS directly builds on world-leading nano-materials, printing and display device technologies developed and patented by the consortium members. Our consortium is unique in that it covers the entire supply chain and also in terms of its ambition. PLASMAS directly addresses the current commercialisation barriers by demonstrating the capability of technology (based on novel copper and silicon inks with favourable cost to performance ratios) through development of printed circuit boards and printed logic as well as displays with printed copper and silicon-based back panels and established "self-emissive" OLEDs and "reflective" low power Electro-Chromic elements. PLASMAS will make a significant step forward in commercialising these technologies and ensuring that the commercial benefits are maximised for the EU.
Project Partners
PRA TRADING LTD, United Kingdom
NANOTECCENTER WEIZ FORSCHUNGSGESELLSCHAFT MBH, Austria
INTRINSIQ MATERIALS LIMITED, United Kingdom
ACREO SWEDISH ICT AB, Sweden
FRAUNHOFER-GESELLSCHAFT ZUR FOERDERUNG DER ANGEWANDTEN FORSCHUNG E.V, Germany
C-TECH INNOVATION LIMITED, United Kingdom
3D-Micromac AG, Germany
CYPRUS UNIVERSITY OF TECHNOLOGY, Cyprus
GEMALTO SA, France
PRECISION VARIONIC INTERNATIONAL LIMITED, United Kingdom
This project has received funding from the European Union's Seventh Framework Programme for research, technological development and demonstration under grant agreement no [604568].
Approval period:
01.11.2013 to 30.04.2017
SEA4KET
Semiconductor Equipment Assessment for Key Enabling Technologies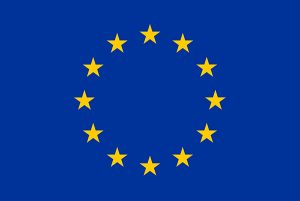 SEA4KET (Semiconductor Equipment Assessment for Key Enabling Technologies) is an IP proposal taking the consequent step from equipment R&D to equipment assessment experiments. The strategic objective is to effectively combine resources and expertise in a joint assessment of novel equipment for key enabling technologies to foster and accelerate the successful transfer of novel European equipment into the world-wide market.
SEA4KET builds on the proven principle established in previous European SEA programs and projects: to take novel, innovative and promising equipment that has left the R&D phase into a joint assessment activity – this bridges the well-known gap between the phase of having an engineered tool available and finding the "first user" and finally success in the market for it.
While proven principles from previous SEA activities are kept, SEA4KET takes them to the new field of assessing equipment for Key Enabling Technologies: SEA4KET concentrates on process and metrology systems for important enablers of future technologies: 450 mm wafer equipment, SiC material and 3D processing. The proposal comprises 15 sub-projects each dedicated to a specific equipment. The assessment activities were to a lesser extent chosen by "high S&T" excellence, but by their expected chance on the market.
While leading R&D institutes are active in each assessment experiment to support individual final developments, several cross-cut R&D activities were identified (and combined in a dedicated sub-project) that are relevant to multiple assessments. Training material will be provided and workshops will be organized, to support and strengthen the individual dissemination activities.
SEA4KET will significantly strengthen the European equipment and material industry for the emerging market for Key Enabling Technologies in a sustainable way by combining advanced R&D with equipment assessment involving users, institutes and equipment suppliers – with specific benefit for SME suppliers.
Project Partners
FRAUNHOFER-GESELLSCHAFT ZUR FOERDERUNG DER ANGEWANDTEN FORSCHUNG E.V, Germany
FACHHOCHSCHULE WIENER NEUSTADT FUR WIRTSCHAFT UND TECHNIK GMBH, Austria
LAM RESEARCH AG, Austria
INTERUNIVERSITAIR MICRO-ELECTRONICA CENTRUM VZW IMEC, Belgium
MECHATRONIC SYSTEMTECHNIK GMBH, Austria
NEDERLANDSE ORGANISATIE VOOR TOEGEPAST NATUURWETENSCHAPPELIJK ONDERZOEK – TNO, Netherlands
HAP Handhabungs-, Automatisierungs- und Praezisionstechnik GmbH Dresden, Germany
ASM INTERNATIONAL N.V., Netherlands
COMMISSARIAT A L ENERGIE ATOMIQUE ET AUX ENERGIES ALTERNATIVES CEA, France
ZS-HANDLING GMBH, Germany
APPLIED MATERIALS ISRAEL LTD, Israel
EV GROUP E. THALLNER GMBH, Austria
ADIXEN VACUUM PRODUCTS SAS, France
3D-Micromac AG, Germany
HQ-Dielectrics GmbH, Germany
E+H Metrology GmbH, Germany
RESEARCH CENTRE FOR NATURAL SCIENCES, HUNGARIAN ACADEMY OF SCIENCES MFA, Hungary
Peter Wolters GmbH, Germany
INFINEON TECHNOLOGIES AG, Germany
ASM BELGIUM NV, Belgium
STMICROELECTRONICS CROLLES 2 SAS, France
GLOBALFOUNDRIES Dresden Module One LLC & Co. KG, Germany
Freiberg Instruments GmbH Freiberg, Germany
KLA-TENCOR CORPORATION (ISRAEL), Israel
Cascade Microtech Dresden GmbH, Germany
BRUKER AXS GMBH, Germany
INTEL ELECTRONICS LTD, Israel
This project has received funding from the European Union's Seventh Framework Programme for research, technological development and demonstration under grant agreement no [611332].
Approval period:
01.11.2013 to 30.04.2017
ALABO
Advanced Laser Ablation on Barrier films for Organic and large area electronic devices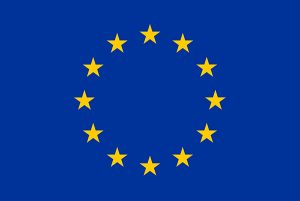 The overall objective of this project is developing organic electronic building elements on flexible substrates with monolithically integrated barrier foils as substrate. The barrier acts as the inevitable protection against atmospheric gases as water vapor and oxygen, as the most crucial agents for unwanted material degradation processes. This topic is one of the keys for enhancing both the performance of TOLAE components and addresses some of the main technology barriers of TOLAE: lifetime and cost-performance-ratio. Organic photovoltaic (OPV) modules have been chosen as test objects for a scalable and general approach suitable also for other TOLAE devices. Monolithical integration of barrier foils means in this case that the full device is made immediately on top of ultra-barrier coated plastic foil, which further is coated with a transparent electrode. This leads to significant cost reduction, which is one of the key needs for wider use of TOLAE devices. The project ALABO develops direct laser scribing processes on flexible substrates, coated with ultra-barrier systems. The project results will be applicable to a number of TOLAE technologies, such as OPV, OLED, OTFT and thin-film inorganic PV on polymer foil substrates. The consortium will investigate and develop new manufacturing processes, which will increase the performance and functionality of TOLAE devices suitable for smart systems. OPV can be part of such smart TOLAE systems. By developing direct laser structuring on top of such ultra-barrier foil, the consortium develops advanced materials, as well as new production technologies supported by dedicated monitoring and material testing technologies for well-scalable manufacturing processes. As an outcome, more functionality will be integrated into less material, since in – contrast to state-of-the-art encapsulation processes – the devices will need only one foil per side, instead of at least two today.
Project Partners
FRAUNHOFER-GESELLSCHAFT ZUR FOERDERUNG DER ANGEWANDTEN FORSCHUNG E.V, Germany
NEDERLANDSE ORGANISATIE VOOR TOEGEPAST NATUURWETENSCHAPPELIJK ONDERZOEK – TNO, Netherlands
HELIATEK GMBH, Germany
CENTRE NATIONAL DE LA RECHERCHE SCIENTIFIQUE (CNRS), PARIS, France
3D-Micromac AG, Chemnitz, Germany
COMMISSARIAT A L ENERGIE ATOMIQUE ET AUX ENERGIES ALTERNATIVES (CEA), PARIS, France
SORTER SPJ, GODYNSKA, Poland
This project has received funding from the European Union's Seventh Framework Programme for research, technological development and demonstration under grant agreement no [644026].
Approval period:
01.01.2015 to 31.12.2017
EPOS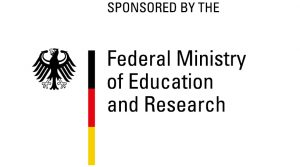 The Target of the EPOS-project involve research and development of material and energy efficient R2R-process technologies for atmospheric (without vacuum) processing of semitransparent organic photovoltaics.
Project Partners
3D-Micromac AG, Chemnitz
Bergische Universität Wuppertal
EXAKT Advanced Technologies GmbH, Norderstedt
Fraunhofer Institut für angewandte Polymerforschung, Potsdam
KSG Leiterplatten GmbH, Gornsdorf
LayTec in-line GmbH, Berlin
PUMA SE, Herzogenaurach
Sächsische Walzengravur GmbH, Frankenberg
Technische Universität Braunschweig, Institut für Hochfrequenztechnik
Technische Universität Chemnitz
Approval period:
01.09.2014 to 31.08.2017
OptiPerm
In frame of the OptiPerm project will be carried out baseline investigations and the concept development of a R2R system with integrated electron beam source for creation of barrier films on flexible substrates.
Project Partners
VON ARDENNE GmbH, Dresden
3D Micromac AG, Chemnitz
GfE Fremat GmbH, Freiberg
IOT GmbH, Leipzig
Fraunhofer-Gesellschaft zur Förderung der angewandten Forschung e.V., München
Fraunhofer-Institut für Organische Elektronik, Elektronenstrahl- und Plasmatechnik, Dresden
Approval period:
15.09.2015 to 14.09.2018
SAM3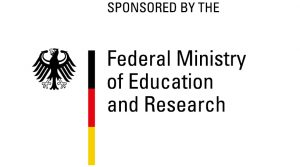 More-than-Moore (MtM), System-in-Package (SiP), as well as 3D high-density integration technologies are a prerequisite for enabling the design of compact microelectronic devices e.g. needed for future smart cities. Target of this project is to explore and to develop new diagnostic tools and advanced methods for material characterization, defect localization, efficient sample preparation, physical failure analysis techniques and workflows to enable reliable advanced micro-systems based on MtM, SiP, and 3D technologies for European core applications. The four major European semiconductor and system suppliers Infineon, STMicroelectronics, Bosch and Thales will collaborate with eleven equipment
and analytical method suppliers from Germany and France. The work is supported by five academic institute partners. This collaboration will strengthen the competitiveness of the semiconductor and system suppliers to design innovative MtM and SiP products in respect to reliability, quality, cost and shorter time to market to ensure leadership in a global perspective. The project will also support European analytical
equipment providers, many of them SME, to explore new market opportunities, design new equipment, and to align their developments to future needs of new system integration technologies.
Approval period:
01.10.2015 to 30.09.2018
SOLAR-TLS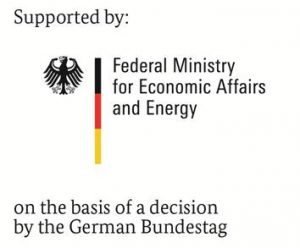 A main aspect in technological developments for photovoltaics is the reduction of cost per power of the solar panel. This can be achieved by increasing the "cell-to-module"(CTM) key performance indicator, e.g. by reduction of losses. Through dividing the solar cells in half cells before integrating in modules electrical losses can be reduced. Furthermore a technology for cutting solar cells is especially interesting for national producers of special solar modules who can use it for the production of special formed modules.
The aim of the project SOLAR-TLS is the development of an industrial usable process for cutting solar cells based on "thermal laser separation"(TLS). The main goal is to separate the cells without inducing damage at the cutting edge. The electrical and mechanical properties of the cells after cutting are in the focus of the investigations. Those properties should be unchanged after cutting. Therefore TLS is a promising approach as TLS dicing works without remove of material and create a smooth cut nearly without deterioration. This should lead to an increased lifetime of the solar modules.
Project Partners
3D-Micromac AG, Chemnitz
Hörmann ITS Cell GmbH, Kabelsketal
Fraunhofer-Center für Silizium-Photovoltaik, Halle
Hochschule Anhalt, Köthen
Approval period:
01.05.2016 to 30.04.2018
POLDI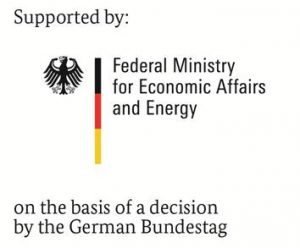 The target of the POLDI_plus project is the development of processes for economic production of high efficiency emitters with low charge carrier recombination.
Thereto the project part of 3D-Micromac will provide an important contribution: equipment and process development, process integration into the PERC process as well as cost calculation.
Approaches for the further substantial increase of the throughput should be developed with respect to the equipment. All components have to be adapted to the requirements of the new high efficiency laser processes. At the end of the project a throughput of 5000 Wafer per hour should be reached. Firstly the developments are oriented to the state of the art. Approaches for precise local laser doping based on lean equipment concepts should be developed as well as a process based on a cost efficient infrared laser source. At the end of the project the equipment should allow the aligning of the selective emitter to the printed electrode with a precision of+/-10 μm.
Project Partners
Fraunhofer Institut für Solare Energiesysteme (ISE), Freiburg
Centrotherm photovoltaics AG, Blaubeuren
3D-Micromac AG, Chemnitz
Amphos GmbH, Herzogenrath
Approval period:
01.09.2016 to 31.08.2019