Jan Klinger becomes 3D-Micromac's new Head of Sales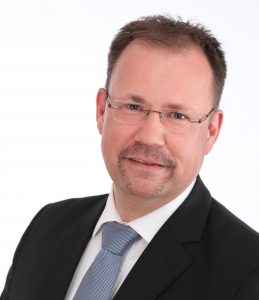 On May 1, 2017, Jan Klinger took over as new Head of Sales of 3D-Micromac AG, the industry leader in laser micromachining and roll-to-roll laser systems for the photovoltaic, medical device and electronics markets, based in Chemnitz, Germany. He is now responsible for all the company's sales activities. In his new role, he will report directly to the CEO Tino Petsch.
He is supported by Thomas Goldschmidt, who is responsible for the sales processes in the company in his function as team manager Sales Administration. Thomas Goldschmidt has been working for 3D-Micromac AG since October 2015.
Jan Klinger has industry knowledge relevant to 3D-Micromac and formerly worked in sales and key account management at HSEB Dresden GmbH and in the Sales, Service and Technology departments of Applied Materials. He will strengthen the existing sales team and will primarily be responsible for tapping into new market segments and further expanding the international sales network.
About 3D-Micromac AG
Founded in 2002, 3D-Micromac AG is the industry leader in laser micromachining, delivering powerful, user-friendly and leading edge processes with superior production efficiency. The company develops processes, machines and turnkey solutions at the highest technical and technological level. 3D-Micromac systems and services have been successfully implemented in various high-tech industries worldwide including photovoltaic, semiconductor, glass and display industries, micro diagnostics, and medical technology.
Contact:
Mandy Gebhardt
Manager, Marketing and Public Relations
3D-Micromac AG
Tel: +49 371 40043-26
E-mail: gebhardt@3d-micromac.com